Renovating your home can be a wonderful experience, but it also comes with challenges. One of the biggest ones is space restrictions. If you've ever remodeled before, you know there are limits to what you can do with a space. You can't fit an entire kitchen/bathroom/bedroom on one wall if you try. There's just no way around it except by cramming everything into one room or using lots and lots of furniture. Over time, that kind of house starts to feel cramped and small which is why we love having extra rooms to spread out in! Here are some great space-saving ideas and ways for renovating your home that will help keep your living space feeling bigger when it comes time for you to move in!
 Space-Saving Home Renovation Ideas
Creating a home that is both comfortable and functional can be a challenge.
The more you can streamline your space and make it easy to use, the less time you'll spend on upkeep.
The following home renovation ideas can help you save space and make your home more comfortable.
Install Wall Sconces In the Bedroom
Wall sconces are great for adding a little extra light to a bedroom, but they can also help with space-saving. You can install wall sconces in the bedroom that are positioned so they can be easily reached on either side of the bed. They should be placed high enough to not interfere with the headboard or footboard of the bed.
Build Storage Under the Stairs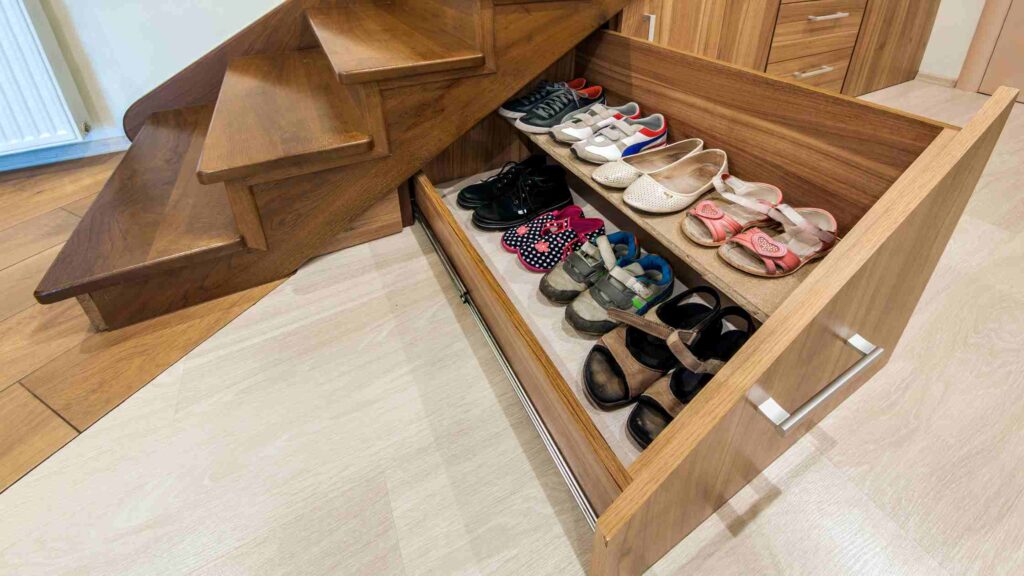 Another space-saving idea is to build storage under the stairs. You can use shelves or bins to store all your clutter, so you can keep your space neat and clean without having to go through piles of newspapers and boxes every day.
Build Benches Into Awkward Corners
Another idea for saving space is building benches in awkward corners. When you're trying to make room for more furniture, this is one way that you can do it without sacrificing comfort or style.
Use storage boxes as furniture
If you have a lot of boxes, use them as tables or seating! You can also use them to store things like lamps, books, or other items that would otherwise take up too much space in your home.
Install hooks on all walls
This way you can hang up your clothes for quick access whenever you need them instead of having to dig through piles on top of each other every time you want to change clothes!
Use vertical space
If you have an unusually large room that doesn't get used for anything else (like an extra bathroom), use that space for storage by putting things up on shelves or hooks instead of leaving them lying around on the floor (or worse). It'll help keep your home organized and make it easier to find things when you need them!
Small savings with sliding wardrobes
Sliding wardrobes are a great way to save space and make your small bathroom look bigger. They can be as simple as a door that opens sideways and folds out on wheels, or they can be more sophisticated, like this model that's designed to fit in the corner of a room. Either way, you'll be able to get the most out of your tiny bathroom with this idea!
Nestling tables can save space
They allow you to use spaces that would otherwise be wasted by putting things on the floor or under furniture. Nesting tables are available in a variety of shapes, sizes, and colors so they'll fit into almost any room of your house!
Media Walls
Using media walls as an alternative to traditional wall hangings is another great way to create an elegant look in any room of your house. Media walls are made up of several layers that can be rearranged depending on how you want them arranged so you won't have any trouble finding the perfect look for your new space!
Use Your Cabinet Space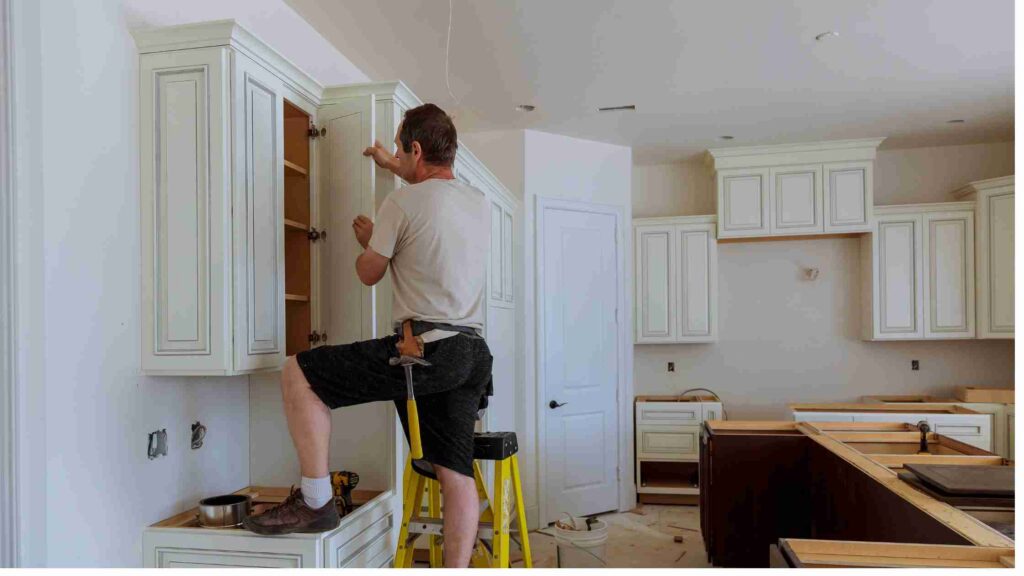 Take advantage of every inch of cabinet space by storing things that would otherwise take up too much room on shelves or in drawers. This could include spices, baking supplies or even cooking utensils!
Loft Your Bed or Living Room
If you've got a large living room, consider lofting your bed up in there. It'll save space and make it easier to clean up after guests—and if you have kids, it'll give them a place to sleep when they're not in school!
Consider Pull-Out Tray Tables
Pull-out tables are useful for when you want to eat at the dining room table but don't want to have to stand up and walk across the room to get something from another surface. They're also great for small kitchens that don't have room for a large countertop or island.
Consider Scale in Small Kitchens
In small kitchens, use smaller pots and pans to maximize counter space. This can also be done in the kitchen if you want to add more storage for food prep items.
Build Shelves Into the Wall
Shelving is an easy way to store things that aren't readily available on shelves like spices or baking supplies. You can also build these shelves into walls with no need for special hardware!
Hang Your Cookware on Wall-Mounted Storage
If you have a cabinet or two in your kitchen with a lot of cookware, consider hanging your pots and pans on hooks instead of stowing them away. This will take up less space and also make it easier to reach.
Utilize Space Better in Your Kitchen
There are plenty of ways to maximize the amount of space in your kitchen, including:
1. Using an island instead of a countertop, which can also serve as extra seating space
2. Structuring your cabinets so they're organized by function (i.e., cutting boards, baking sheets) rather than alphabetically by manufacturer
Construct a Corner Pantry
You may also choose to make a corner pantry out of a cabinet door to store small items like flour and sugar in a convenient way.
Opt for Sliding Barn Doors
Alternatively, if you have limited cabinet space, consider constructing sliding barn doors that can be rolled up when not in use.
Take Advantage of Garage Storage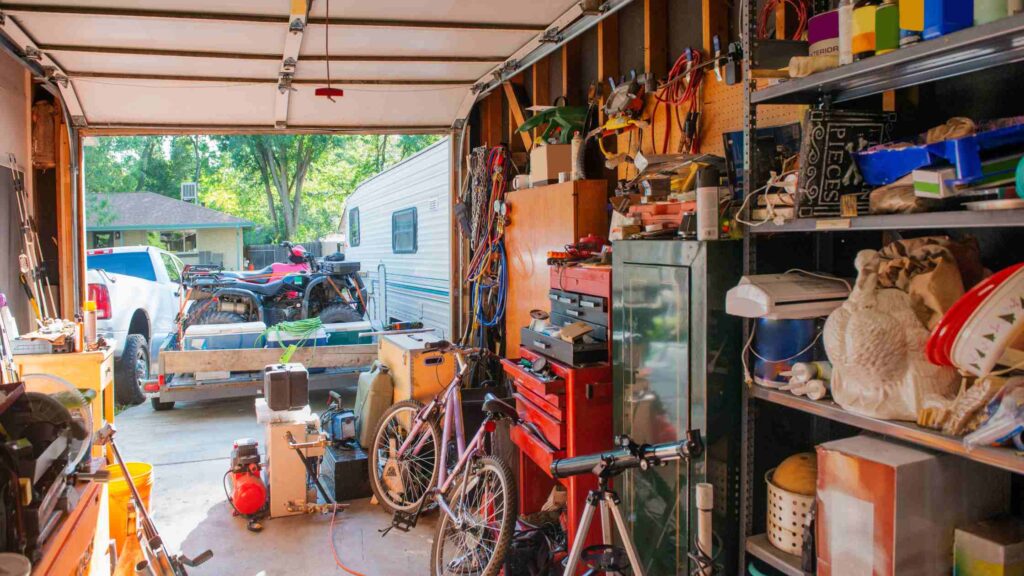 Read More: How to Store Clothes in a Storage Unit?
If you have a detached garage, you don't have to let it go to waste. With a bit of work, you can turn your garage into a fantastic storage space that fits all your home renovation needs. You can use the space for storing tools, spare parts, and even old furniture as long as it's in good condition. The best thing about this idea is that it's low-cost and easy to implement! 
Remove the Bathtub
Removing the bathtub is a great way to make your bathroom look bigger and more spacious. You may be tempted to replace the tub with another one of similar size, but if you want the bathroom to look larger, then consider removing it entirely.
Use Storage Units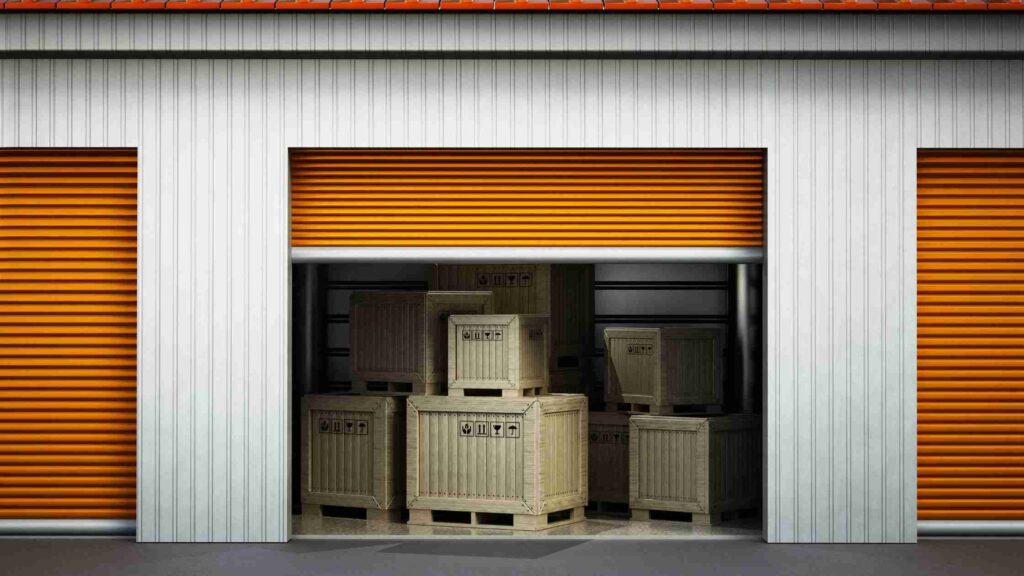 This is a space-saving home renovation idea that will help you organize your stuff and find a better way to use every inch of space in your home.
What is a storage unit?
A storage unit is a place where you can store things that do not fit in your home. The main purpose of storing things in a storage unit is to keep them out of sight or out of mind, so they do not clutter up your living space or cause unnecessary stress when trying to find something.
Why should I use it?
You can use this space-saving home renovation idea if you want to organize your stuff and make sure nothing is left behind when moving into new homes, apartments, or dorm rooms. You can also use it if you have kids who need an organized place for their toys and games after school ends each day. Finally, it could be useful if you are planning on selling some of your belongings online at some point in time down the line you don't want buyers seeing piles upon piles of junk sitting around.
Here are some tips for choosing the right storage unit:
1. Make sure the facility has security cameras. If you don't feel comfortable with this type of thing, then look elsewhere.
2. Check the online reviews for each facility before going in person to check them out. You should also ask for references from other customers who have used the facility before.
3. Make sure the facility has enough space available for all of your items before signing up for anything because once you start paying monthly fees, it can be hard to stop paying them after that time period ends unless there's an option where you can pay off part of what's left on your bill instead of paying all at once
Storage Units in Stoke in Trent 
Self-storage in Stoke on Trent has never been more convenient. With the help of Super Storage in Stoke on Trent, you can store your things in a safe and secure environment, while also enjoying a wide selection of amenities and services. 
With our Storage Units in Stoke on Trent, you can store everything from household items to furniture. We offer storage units with easy access, as well as drive-up access and walk-in units. 
Conclusion:
If you're thinking about a complete renovation, you would be wise to pay attention to some of these tricks throughout the process. They will save time, money, and plenty of headaches. If you're thinking about doing any sort of simple home improvements, learn from these tips as well, they can easily shave days off the project and reduce unnecessary costs.
These ideas both cost and design-wise are worth incorporating into renovation planning. If you aren't up for a new roof, install a raised floor or plan the room on a higher level. These ideas will make it a whole lot easier to renovate your home.