Why Choose Super-Storage for Furniture Storage
If you are in need of furniture storage, you have numerous storage facility options. Before making a decision, it is important to know what sets Super-Storage apart from its competitors. What really makes Super-Storage better than other storage facilities?
Our storage units are fully waterproof, meaning that you won't have to worry about a leaky roof ruining your furniture.
Each storage unit is fitted with a burglar alarm, so you can rest easy knowing your items are safe and sound.
Additionally, our storage facility is monitored around the clock by CCTV cameras and security staff to ensure that we're doing all we can to keep your items safe.
We offer a range of cost-effective storage solutions for personal use or for businesses purpose..
If you're moving house or travelling abriad and need secure storage space to store your personal belongings, then look no further than Super-Storage!
We have a large range of self-storage units available in all sizes and shapes, so you'll never have to pay for more space than you need.
Types of Furniture you can store with Super-Storage
Some of the most common types of furniture that people store with us. Bear in mind, though, that we're happy to store any item, large or small!
Beds
Single, Double, King size, bunk beds, divans, bed frames and mattresses.
Sofas
two seater, three seater and sofa beds.
Wardrobes
single, double and triple door wardrobes.
Chests of drawers
single or multiple drawer chests.
Cabinets
including sideboards and display cabinets.
TV stands
TV stands and entertainment units.
Hallway furniture
including console tables, shoe racks, coat racks and storage benches.
---
What is Furniture Storage
Furniture storage is a unique storage option. It is a great option if you're moving, need to de-clutter temporarily, or even if you simply have an excess of furniture in your home. It might seem like an expensive option – but it actually is a cost-effective way of making more space and keeping your furniture safe.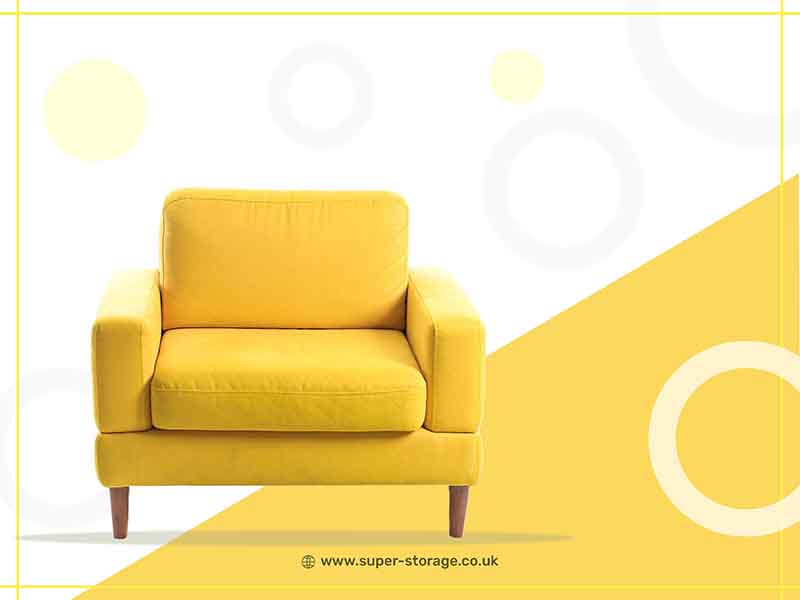 ---
Common Reasons for Furniture Storage
People choose furniture storage units due to following reasons;
Making Space for New Furniture
Prevent Furniture Damage from Kidz and Pets
---
Short Term and Long-Term Furniture Storage
Storage units are a great solution for anyone looking to move and store their furniture. Super Storage is equipped with advanced features that make your furniture storage easy and simple. Whether you're looking to store your furniture long term or short term.
Short Term Furniture Storage
Whether you are undertaking a remodeling project, moving to a new place or hosting friends and family, you need extra space. That's why you'll find secure, clean, dry and affordable self storage units.
Reasons that make you choose the short term storage units are:
Moving Home or Relocation for Work
Home Renovations or Downsizing
Decluttering
Home Events
Long Term Furniture Storage
Long term furniture storage units are designed to ease your stress. If you're planning a move, or even if you're not, there are several reasons why you should choose long term furniture storage.
Reasons that make you choose the long term storage units are:
Travelling or Moving Abroad
Need Extra Space
Divorce or separation
Renting out your Home or Selling it
---
Best Storage Unit Sizes to Store Furniture
We have a range of options for you to choose from. All our units are clean, safe and secure and we have an expert team on hand in case you need any help. Your storage space requirements may vary considerably depending upon the type of goods you are storing, how much you need to store, and how you want to access your goods.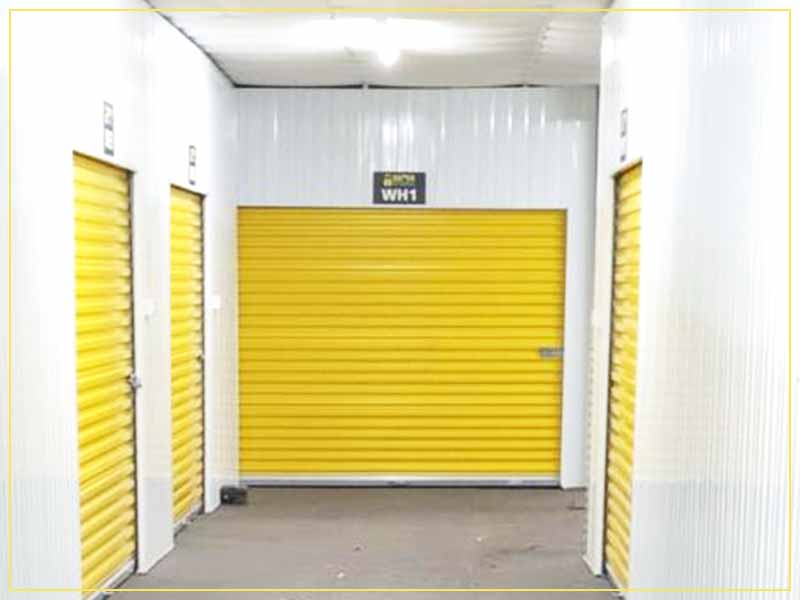 ---
16 sq-ft unit
This is the smallest of our available storage unit sizes and is ideal for storing 4 small storage boxes or bags of items. This unit size is comparable to that of a double wardrobe which also allows you to store your items vertically.
25 sq-ft unit
This size is usually used for storing personal items, clothing and toys, or small items of furniture. You can fit around 40 archive boxes into this storage size without leaving aisle space.
35 sq-ft unit
This size can accommodate the contents of a small van or one-bedroom studio apartment. It has a space to store up to 60 storage boxes and is a brilliant choice for both personal and business use.
50 sq-ft unit
This size can accommodate a small amount of furniture, perhaps a sofa or two, some business supplies, or several boxes. You can fit around 100 archive boxes into this storage size without leaving aisle space.
75 sq-ft unit
This storage unit size is perfect for those moving to or from a 2-bedroom house, or perhaps undertaking a home extension or renovation. The space available in this unit can easily fit the contents of two transit vans or 15 medium storage boxes.
100 sq-ft unit
This size can accommodate the contents of an average two-bed roomed house or a 7.5 ton van or even 1-2 Luton box loads. You can fit around 250 archive boxes with aisle space allowed for access.
150 sq-ft unit
This storage unit size is perfect for storing larger items such as sizable appliances or living room furniture. It also works well for storing the contents of most full apartments or standard-size homes including items such as tables, big-screen TVs, couches and medium or large storage boxes.
Why storage units are best option to store furniture
Furniture storage is a must for several reasons. You may need to store your furniture while moving or renovating the house. Your furniture may also be valuable enough that you wish to protect it. Or you might be in the middle of a transition period when you are not sure if you'll need some pieces of furniture later on. Whatever the case, proper furniture storage will ensure that your furniture is safe and ready to use when you need it again.
The best option for storing your furniture is at a storage facility. Here are some reasons why:
Your Furniture Will Be Safe From Theft and Vandalism
You Can Change Sizes as Needed
You Can Keep Everything Neatly Organized
It's Easy to Access Your Stuff When You Need It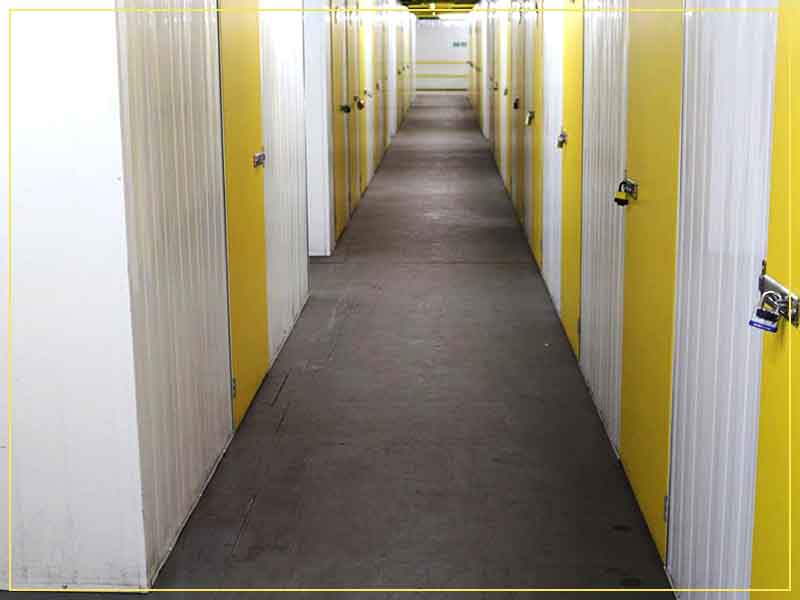 ---
Benefits of Furniture Storage
The furniture storage benefits are numerous.
Let's you get rid of the clutter without getting rid of your belongings.
If you are moving home, removing some of your furniture to a secure storage unit will reduce the size of your load and therefore the cost of your move.
Freeing up some space in your new home while you decide what to do with certain pieces of furniture.
You may even find that you do not need all the pieces in your current collection when you move into your new house or apartment.
People who want to make room for other pieces of furniture or if you want to change your decor on a seasonal basis.
With Furniture Storage you can have peace of mind knowing that your valuables are safe and secure.
---
Furniture Storage FAQS
Long term furniture storage is a service offered by some self-storage companies that allows you to store your furniture securely for extended periods of time. Many people might use furniture storage for a period of a few months to a year or two. However, at times you might need to keep your furniture in storage for years on end.
The type and quantity of furniture you are storing will determine your storage unit space needs. A good rule of thumb is to estimate that each room of furniture takes up approximately 100-200 square feet.
As an example: If you are moving a two bedroom home, a 5'x10' storage unit will be adequate for this move.
Treat your furniture before storing it, if necessary.
Items that can be disassembled should be broken down before storing. This will make them easier to transport and save you space in storage.
If your furniture is made of wood, you may want to treat it with silicone spray or wax. This treatment will help protect the wood from moisture and mildew.
You may also want to clean the furniture before storing it for a long period of time.
Place blankets on the floor of the storage unit and on top of any furniture that you plan to stack. It will prevent from dust, nicks and scratches as you move things in and out of the unit.
Stack heavier items on the bottom, but leave space so that air can still circulate around them.
Lighter items should be placed on top of heavier ones, but you should still leave room so that air can circulate around those items as well.
Store wooden furniture vertically instead of horizontally so that moisture doesn't collect on one side of the wood.
The cost of storing your furniture in self-storage can vary depending on what type of storage unit you choose, for how long you are planning to store the items and how far away your nearest storage facility is located. The cost will also be affected by any special requirements you have, such as temperature-controlled conditions, 24-hour access or an alarm system.
Expert recommended Top Storage Units in Stoke On Trent, UK. It is based on local reviews, history, business standards, ratings, satisfaction, trust, price and their trading excellence. Only the bee's knees!
Best Storage Units in Stoke On Trent, UK
Super Storage Stoke on Trent
Armadillo Self Storage Stoke
Ready Steady Store
Move My Stuff
UK Storage Stoke On Trent
It all depends on the size and location of the storage unit. Another factor that affects cost is how much space you need - obviously, the more stuff you are storing, the bigger the unit you'll need, and the higher the cost.
Yes, we do offer insurance.
You can find a lot of furniture storage near you, but there are some caveats. Home furnishings are not just for storing furniture. They provide shelter from the elements (or from the sun), and in many cases they also provide an aesthetic environment.