If you are a small business owner, you continuously have to look out for innovative strategies to grow your business.
And if your small business is growing, there may come a time when you need additional storage space. You may have a large inventory, or perhaps office is becoming too crowded and you also want to store some of your supplies. Maybe you require to expand and don't want to relocate.
And now you are looking for ways to save money and time, self-storage may be the answer.
For small businesses, whether a home business or a full retail operation, space is crucial. Choosing the right storage option can be challenging and stressful. You need a place that you can use for years to come and provide easy access to your items when you need them.
As a small business owner, your most important task is the smooth operation of your company. One way to make this easier is by choosing a self-storage facility based on reliability, efficiency and customer service. After all, you do not want your staff to waste time on menial tasks such as searching for a storage unit. And you don't want to lose money due to extortionate rates and hidden fees.
Regardless of the purpose, self-storage might be a great option for businesses. One of the biggest advantage is that it makes your business more flexible. Storage units are ideal for temporary storage or overflow space because they allow you to adjust your storage needs as your business grows or changes.
Why Self Storage for Small Business?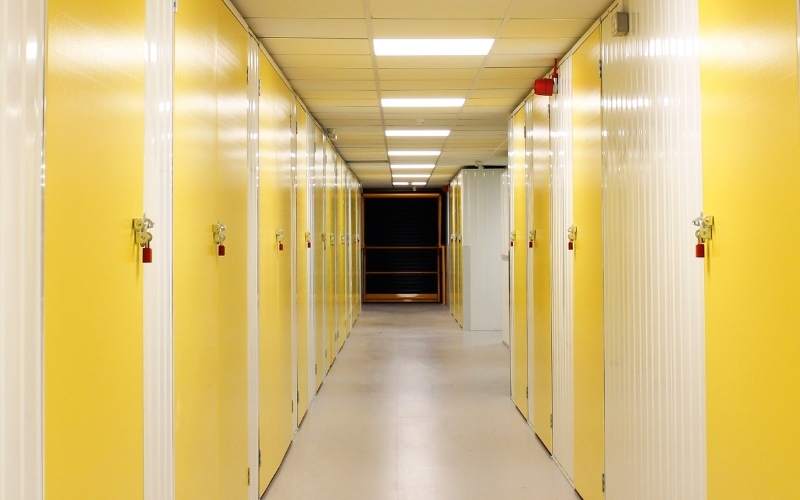 If you're looking for self-storage ideas for your business, Here are 10 reasons why you should consider renting out some extra space for your business:
1. Free Up Cash
The longer you keep on-site inventory, the more it costs your business. Self storage provides a more cost-effective way to store goods and materials, giving you time to sell them without tying up cash flow. Self-storage units also provide secure locations for important paperwork and documents which can be accessed when needed.
2. Improve Customer Service
When you order goods in bulk, rather than as needed, you can get them at lower prices. But if you don't have enough space to store them, it can limit your ability to offer customers what they want. A self-storage unit gives you room to keep extra product on hand so your customers never have to wait for what they need.
3. Expand Your Business
Self-storage space is ideal for seasonal businesses or companies that expect growth in the near future. When a company's operations expand, there may not be enough space on the premises to accommodate the increase in inventory or equipment. A self storage unit provides space for tools, machinery and other equipment during construction projects or other types of expansion.
4. Gain Flexibility
With self storage units located throughout the area, you can choose a location that is convenient for your employees and clients.
5. Work More Effficiently
Storage can help free up office space by removing excess inventory, equipment and supplies from your premises. This will make it easier for you to work more efficiently.
6. Affordable
It's more affordable than renting another office or paying for off-site warehouse services. You only pay for the space you use, so it's great if you need extra room but don't want to commit to long term lease agreements or buy more property.
7. Storage for Files
Sometimes, it becomes difficult to manage files in the office especially when you have so many customers at a time. In such cases, there is no other option except sending them offsite by keeping them in a file room. If you have more than one office then it becomes very challenging to maintain records in both offices. So, the best option is to use self storage facility where you can store all the files together at one place .
8. Inventory Storage
It's never fun to move inventory around or try to figure out where to put it. Thanks to 24/7 security and climate control features, self-storage makes the perfect place for storing inventory until you're ready to use it for a project.
Read: 5 Benefits of Using Commercial Storage Units for Your Business
9. Minimal Adminitration
A storage unit takes very little management on the part of the business owner. A contract is signed once the size and storage needs have been specified. Some people choose to work on a month-to-month term, while others want a long-term contract. After the contract is signed, there's really no need for additional management. This makes purchasing a commercial storage facility simple and low-maintenance.
10. Controlled Temprature
Are there any items that are affected by the weather? The great news is that even the most of storage facilities have temperature-controlled storage units. That indicates that stock that is sensitive to certain temperatures can be safely stored. This might include everything from pharmaceuticals to electrical equipment. Temperature control can help keep delicate things from freezing, decaying, or mold from growing.
Conclusion
What we can conclude here is that self storage is more than a simple service for homeowners, but can also help businesses work better by taking the stress away from traditional office dynamics. We hope that small business owners will take advantage of this already available and affordable option to ensure they get the most out of their time and space.
Also Read:10 Businesses You Can Run Using Self-Storage Units
Are you looking for a Free Consultation for your storage needs? Click Here!