What is a Commercial Mailbox?
The commercial mailboxes are used by businesses for their location requirements. You can rent it as an alternative to having your mail sent to your office address and as well as having an office address for a different location usually used to claim that you have a branch office in a different city or country. It will give you a physical address, unlike a P.O box number. It will also aid in the protection of your business information. You can have your mail sent from couriers to your mailbox instead of your office, this is helpful, especially during these pandemic times.
How Does it Work?
A commercial mailbox works like any other mailbox where you will get mail from courier services. Instead of your office address, you can use the mailbox address in all correspondence. In actuality, these addresses can then be used to register your company in the location where it operates. This is particularly useful when you are running an online business that operates from home. Besides, using the address on the website will leave an impression that your business operates from an actual office space instead of just operating from home itself.
Benefits of Commercial Mailbox for Your Business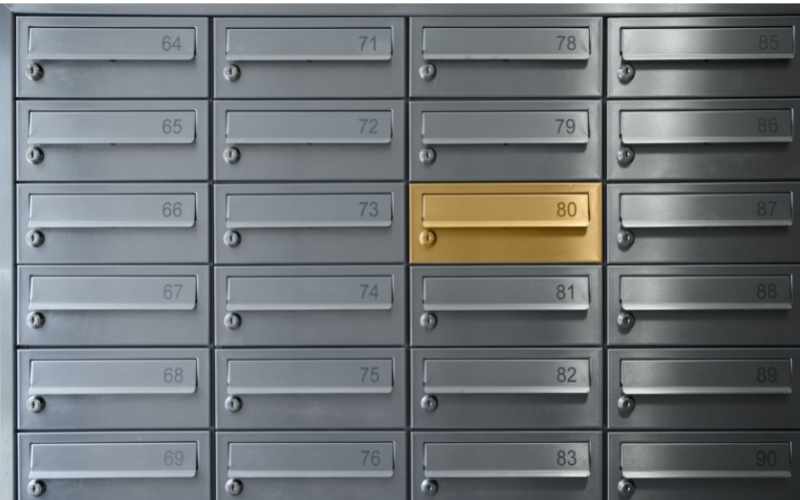 A commercial mailbox is an upgraded concept from P.O box. It offers an affordable and convenient way to receive vital work and personal mail, shipments, and parcels, while keeping the address of your home or office a secret.
There are many benefits of renting out a commercial mailbox for your business. Some of the main ones have been listed,
Convenience
Commercial mailbox offers great convenience to its users as they can access their mail anytime.
Safe Mail Handling
Another benefit of using commercial mailbox is that it ensures safe mail handling. It provides the facility of receiving all the important mail items such as letters, packages, and parcels in one place.
Package Acceptance
Most commercial mailbox services also offer package acceptance from all major shipping carriers. They also provide additional benefits. This can be helpful if your recipient does not live at a permanent address or if you are concerned about the security of leaving your package unattended at the front door.
Remote Mailbox Service
It enables you to remain active in any market, even if you are not physically present. It also aids in the development of client trust by improving your company's visibility. Mailbox provider will assign you a physical address that you can use for your mail. It creates the idea that you are headquartered in the same place as your clients. This makes connecting with new clients, partners, and investors much easy.
Also Read: Benefits of Renting a Private Mailbox for Personal Use
Are you looking for a Free Consultation for your storage needs? Click Here!