In this blog we have try to answers the Common Self Storage Insurance questions that people have in their minds and asking. These questions are;
Q#1:- What is Self Storage Unit Insurance?
Q#2:- Why do I Need Storage Unit Insurance?
Q#3:- What Does Self-Storage Unit Insurance Cover?
Q#4:- How I Can Buy My Self Storage Unit Insurance?
Q#5:- What Will be Cost of Self-Storage Insurance?
Q#6:- Is the Storage Unit Company's Insurance Better than your Personal Insurance?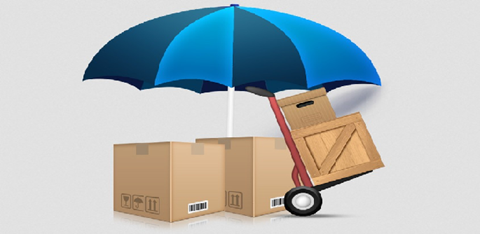 Here are the answers of all the above mentioned questions;
What is Self Storage Unit Insurance?
The insurance that secures your items while they are stored in a self-storage unit is known as self-storage unit insurance. Although this form of insurance is just not required by law, everyone who buys a self storage unit should strongly consider it.
It is an additional policy that protects your stored goods from loss or damage while they are in storage. Fire, smoke, lightning, windstorm, vandalism, burglary, and water damage are all covered under this self storage insurance policy.
Why do I Need Storage Unit Insurance?
There are several reasons why you might require storage unit insurance, the most important of which is sense of security. You want to know that your possessions will be safe when they're in storage.
What Does Self-Storage Unit Insurance Cover?
In most circumstances, the self-storage facility is not liable for any personal belongings you keep in your unit. If you do have valuable anything that you can't afford to lose, you should get a renter's insurance coverage to protect them. Whether you're keeping electronics or other high-value things, this is extremely crucial.
The following items are usually covered by most policies:
Burning, lightning, and a strong windstorm
Robbery and burglary
Damage caused by smoke
Freezing of plumbing
Water damage caused by a burst pipe
Weight of ice, snow and sleet
Objects that fall (trees, aircraft)
Damage from vehicles and aircraft
How I Can Buy My Self Storage Unit Insurance?
You must consider insurance if you have a self-storage facility. Your valuables in a self storage unit may be covered by your personal or company insurance policy. However, you may be required to obtain extra insurance for the items of your self storage unit under these plans.
Obtaining estimates from several insurance companies is the first step. Self-storage unit coverage is offered by some insurance companies, but it is also available via most homeowner's and renter's insurance companies. You may compare pricing and learn what sorts of coverage are offered by getting various quotations.
You could also want to consider obtaining your insurance through the self-storage facility where you are renting a unit. These businesses frequently collaborate with insurance providers to build customized packages for their clients, which could save you cost both on your monthly rent and your insurance rates.
What Will be Cost of Self-Storage Insurance?
The great news is that self-storage insurance is reasonably priced. It is, in reality, considerably more economical than most people believe.
Self-storage insurance costs vary depending on the value of your belongings, but it usually varies from just few pounds a month to between £10 and £20 per month.
You may use the useful space calculator to figure out how much your storage unit will cost to rent. This will help you determine how much room you'll need and how much it'll cost.
Is the Storage Unit Company's Insurance Better than your Personal Insurance?
The company's insurance is better than your personal insurance for self storage units because the company has no deductible and there is coverage even if you don't have a lock on your unit. Additionally, the company does not have a minimum payment period like most personal insurances do and you can pay for it monthly instead of in large lump sums. Finally, the company will cover losses that are due to fire, flood or else.
If a customer has their own insurance policy and they file a claim, their insurance company will either pay nothing or will only reimburse them for the actual cash value of their belongings (less deprecation). This is extremely disappointing for customers who have had a loss.
In contrast, company's insurance covers the full replacement cost of the customers' items with no deduction for deprecation.
Most self-storage facilities offer insurance policies for tenants, and some homeowners' insurance policies also cover your items in a storage unit.
Theft and damage are two of the biggest concerns for people who store their stuff, fortunately, both can be covered with self-storage insurance.
Conclusion
Finally, before signing anything with your self storage company, check to make sure that the company is licensed, bonded and insured. You'll sleep better at night knowing that everyone involved in the management of your belongings is properly covered for any potential mishaps.
Fidelity insurance will help you safeguard your assets, payments for damages and injuries will be taken care of. There is no specific storage unit insurance requirement but some providers offer special coverage that would cover the rental fees if the storage unit is not available for use or if the property inside is damaged. This policy also covers moving of damaged belongings to a new storage space. It also provides coverage for general liability such as damage due to fire, theft and vandalism. It is important to check out the details of any policy before purchasing because there may be limitations depending on the provider.
Read also: How to organize your storage unit in order to access your stuff easily?
Are you looking for a Free Consultation for your storage needs? Click Here!