What is Self Storage Unit?
Storing items in a self storage unit is a great solution when you're moving or need more space. It's also a good option for those who don't want to store things in their home, but know they need to keep them somewhere outside their home for some period of time. The best thing about self storage units is that you put your belongings into a secure facility where they're well cared for and protected. Once the items are there, you can leave them there and not have to worry about packing or moving them or selling them at an earlier date. You can plan around your time at the storage unit instead of having to move everything out before you go away or have another person come over to help with the heavy lifting.
Self-storage units are often located within a business that rents out space for things like this – you're not likely to find one in your own home, but if you need somewhere safe and secure to store some of your belongings while you're living at another house, you can check with a self-storage company and see if they have any space available.
Benefits of Self Storage Units
Storage units are perfect for storing your extra belongings, and there's a lot of benefits to using them. Here are some of the most common reasons for renting a storage unit:
It's more convenient than other storage options. You can store items in a storage unit that you don't need access to on a regular basis. If you're moving but need to keep items in your home, you can rent a storage unit instead of making space available in a basement or attic.
It's cheap and flexible. Storage unit rental costs are often low compared to other storage alternatives, and they allow you to meet your short-term needs in the most cost-effective way possible. Some facilities let you rent only as much space as you actually need, while others will let you rent space based on your estimated needs.
It keeps your things safe. Many renters store valuable items in their rental units because they're usually protected by fences, security cameras and alarm systems.
You can find the best deals online. You can do research online to find the cheapest price for a storage unit near your home, which is great if you know when you'll be looking for one like when you're house-sitting or moving out of state and want to make sure it's available before.
Best Self Storage Facility in Stoke on Trent?
The best self storage facility in Stoke on Trent is the one that serves your needs the best. This can be determined by price, location, security and more. So you'll want to do your research to compare multiple facilities so that you find the one that's most convenient for you.
The first place to start is online where you can read reviews from past customers. If possible, speak with friends and family members who live in the area about their experiences with different self storage companies in Stoke on Trent. You'll also want to come up with a budget for how much you'll spend on your unit and then compare rates online or call around to different facilities to see what they have available.
Once you've narrowed down your choices, make sure that you visit each facility in person so that you can get a feel for each one. Look at the amenities offered by each company such as free use of moving trucks, free boxes or other freebies that are included when you rent a unit. Here are some additional factors to consider:
The security features of any self storage facility should be among your top considerations when choosing a place to store your valuables. You should look for things like adequate fencing around the perimeter of the property, lighting, cameras and alarms.
Why Super Storage is Best Choice in Stoke-on-Trent?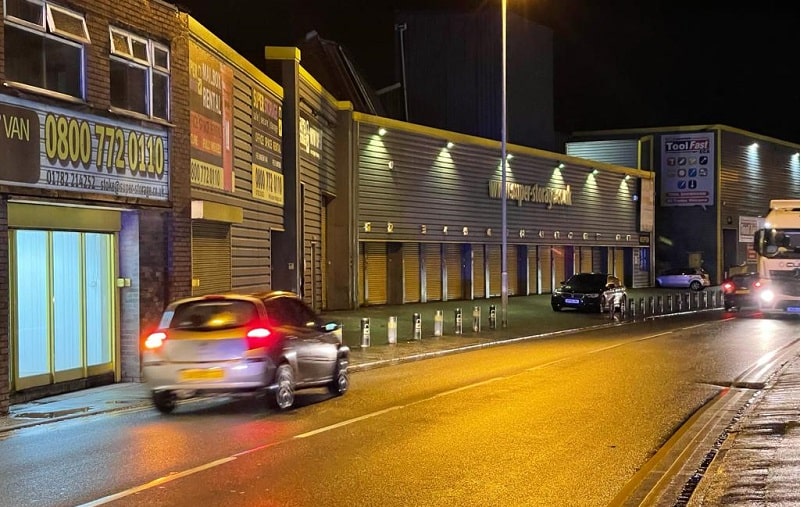 Super Storage is the number one choice for self storage in Stoke on Trent. We take pride in our high level of service and professionalism, as well as our ability to cater to your needs.
It can be a great solution for any number of reasons, but in the city of Stoke-on-Trent, there is no one better to trust than Super Storage. We offer the highest quality facilities available, at a price that can't be beat.
Here are some of the top reasons why we're at the top of our game:
Super Storage has more than twenty years of experience in the self storage industry. Our dedicated team of employees is committed to providing high-quality service to each customer. We are committed to providing a stress-free moving experience for every customer who chooses our service. We understand customer requirements.
Super Storage cost less than other storage facilities. The cost of doing business in a certain area often determines the price charged by local businesses, and Super Storage has worked hard to keep costs very economical. As a result, you can expect to pay less for your storage with Super Storage than other businesses in the area.
Super Storage attracts customers who value quality, and their storage facilities are no exception. Their facilities offer cleanliness and safety at a level that surpasses the industry standard. If you need storage in Stoke on Trent, you can rest assured that your belongings will be safe.
No matter where you're coming from or where you need to go when you're storing with Super Storage, they've got you covered. Their locations are conveniently located off major thoroughfares and near bus lines, so it's easy to get there and get back on your way. They'll make your move as smooth as possible simply drop off your belongings at one location and pick them up later at another. And if you need a hand while you're packing up or unpacking, they have personnel on-hand to help you.
CCTV is installed throughout the site, and each unit contains a unique and personal security number.
Our storage units are regularly cleaned to provide you with a clean, safe environment for your belongings.
Our years of experience and expertise allow us to make sure your items arrive at their destination in the same condition that they went out in!
We aim to please you, and offer 24/7 access for all our customers, you can come and go as you please!
Our company is much more than just a storage facility – they also offer packing supplies such as bubble wrap, tape, boxes, and more! You'll find all the things you need to make moving easier and more efficient right here at Super Storage!
We understand your needs on self-storage, so we are providing different storage unit sizes. E.g : 16 Square Foot, 25 Square Foot, 35 Square Foot, 50 Square Foot, 75 Square Foot, 100 Square Foot, 150 Square Foot.
Super Storage is also offering cheap mailbox rental service to receive their parcels or other items at a safe place. Your mailbox access is 24 hours a day, will have your personal mailbox address, and you can receive your parcels from any carrier service.
Conclusion
Super Storage Stoke-on-Trent a local self-storage facility in Stoke on Trent, provides you with reasonable, secure, spacious, and easily accessible self-storage units. Understanding market demands and our customer's feedback we have recently renovated our facility to be as self-sufficient as possible. We increased our mid-size units and have added a cargo lift that has made the first-floor units easily accessible. Also, our experienced customer services assist our customers' issues and feedback professionally resulting in an overall stat of satisfied customers.
Are you looking for a Free Consultation for your storage needs?Click Here !