Self-storage is a business that lends out space for storage, commonly called as "storage units," to renters for a certain period of time.
Both to individual and commercial users, self-storage could be utilized to store a wide range of items. Furniture and domestic belongings, clothing, keepsakes, papers and records, and cars are most typically stored objects. But store containers' adaptability doesn't stop there.
The United Kingdom has 47% of the self-storage space in the continent of Europe. It means that there are a lot of reasons why people in the UK use self-storage facilities. In this blog article, we have tried to list as many as possible. You can find out why people need a self-storage unit and if the low-cost self-storage unit is the only reason for people to be attracted to this option. This is going to be helpful if you have been wondering whether I want to rent the self-storage unit near me.
The following are probably the best justifications for why the greater part of individuals favors utilizing self-storage units:
Relocating or Moving to a New House
This is the most evident reason why people need self-storage units in order to relocate somewhere else. During the phase of relocation, there can be a lot of stuff that you need to move. All the things that you own cannot be moved in one go. Therefore, the self-storage spaces come in handy on these occasions.
Business Requirements
Self-storage units are a cheap option to use for commercial needs. Many offices that require extra space for their equipment often do not have the means or the land to acquire it. Therefore, the alternative to that is getting the services of business self-storage units. These units have even become operational requirements for offices as they put their seasonal promotional materials in the storage units as well.
Working Outside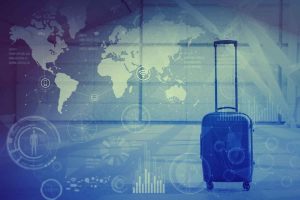 Many people go abroad for work for longer periods of time. They may live in another country or city for a few years and then come back. In the past the best option was to sell all your stuff, so you don't have to worry about it at all. But now instead of doing that you can get storage space to store all your belongings until you return.
House Renovation
If you are renovating your home, then you also need to put away your belongings somewhere safe for the time being. Until the work is completed, and your house or property is ready for use once again. Now, with the use of personal storage unit you can easily remove all of your belongings and have them back again instantly as soon as possible.
Less Parking Space
We get a lot of things from people living in the inner-city areas who have only limited space to park their vehicles. Sometimes, it is a car, a bike, or a quad bike for kids. More items such as a boat can also not be parked at your home if you live in inner city, therefore all these items come into the self-storage domain eventually.
Storing Documents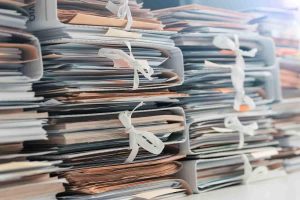 This is a very important reason for people to use storage facilities and for it you do not need to take up a lot of space either. You can get a locker room for this purpose, and it would be sufficient. However, managing huge piles of official documents is not an easy task which is being made simple enough due to the presence of storage facilities.
House Clearance in Emegency
House clearance can become a necessity if a dear one passes away, and you are responsible for clearing their house as well as sell the property. The later might happen quicker than you expect, in which case your best solution is to keep their belongings in storage facility. This can help you choose which belongings you can keep for sentimental reasons and which ones you can discard immediately.
Stock Movement
We keep a lot of stuff at our offices such as promotional material or seasonal material such as Christmas stuff that stays in the office all year long only to be let out at the time of celebration. It is however not convenient to keep these things in the office during off season. Therefore, this is also one of the reasons for the offices or business places to use self-storage units.
Relationship Changes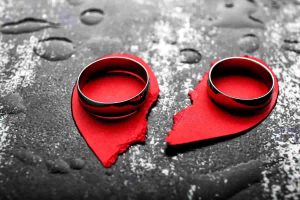 If you are single, then you can live in your own style and a bachelor's apartment can be a mess. However, as soon as your status changes to married, in a relationship or engaged then your spouse would probably move in with you. In this case, you will need to accommodate them and their belongings into your home. And there will be a lot of things that you shall put away to make room. This is the best time and opportunity for you to use self-storage.
Making Room
Sometimes, the space in your home is just enough to keep things for use and many things need to be put away as they are no longer of any use at all. For example, you may have had a child recently that does not require things that are for a newborn. So, all those things need to be put away into a self-storage unit. Therefore, people use self-storage also when they have extra belongings to be put away
Hobbies
Perhaps you have a hobby that requires a lot of space and equipment. It can be a train set or heavy musical instruments such as a drum kit, large fishing rods or golf clubs. Or even vintage wine collection since they can also be stored in a dry and secure place.
Garden Furniture and Equipment
When the autumn season arrives and your lawn grass is cut for the last time, it's time to store all the garden furniture and equipment. But where should you store it? Your garage or shed space may be too small to keep all those things. So storing these items in a self-storage unit is a great idea. By doing this you create free space in your garage and securely store your garden equipment and furniture as well.
Storage for College Students
Self-storage is designed specifically for the students, with safe storage and low-cost monthly rents. Because dorm rooms are notoriously smaller, and off-campus residences are often large, a storage facility is a secure alternative to hauling stuff back to the house if you've packed that much with you. Between semesters, while studying abroad, or even during a gap year, storage units are useful.
Conclusion
Self-storage units are used at a great extent in UK, in fact, the biggest user of self-storage in the Self-storage units offer the perfect solution to many of your problems. Whether you are short of space, renovating your home, or planning to take a gap year and travel, a self-storage unit will keep your belongings safe and secure until you need them. Self-storage spaces are the ideal solution to both short- and long-term storage problems and therefore more and more people are using them.     
Are you looking for a Free Consultation for your storage needs? Click Here!