If you're like most people, you have a lot of valuables in your home or business that you don't want to lose or damage during the move. If you use the correct packaging supplies, you can rest assured that everything will arrive in perfect shape at your new location. But if you aren't familiar with the different types of packing supplies that are available, it could be challenging to figure out what you need.
There are a lot of benefits to using packing supplies. For your relocation, you would like to make sure you're using the correct kind of packing goods. You should use a variety of packing products to secure and organize your belongings when relocating, but they essentially fall into five categories.
Here are these necessary packing supplies, you might need when moving;
1. Cardboard Boxes
Shifting boxes are an important piece of moving equipment for a successful transfer. They secure your belongings while also making it simple to carry them from one location to another. Boxes can be used for a variety of purposes and are typically reused once the transfer is complete. Moving boxes, and additional packing materials including tape, bubble wrap and other supplies, are easily available for purchase at various locations.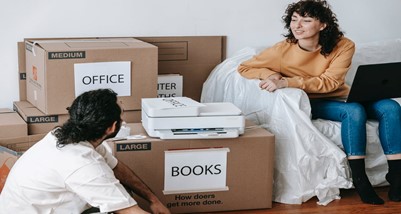 There are many types of boxes, but most of them fall into two categories: small standard-sized boxes and large storage boxes.
The most typically used cartons for moving are small standard-sized boxes. They're great for transporting heavy books and dishes, as well as domestic things like cups and glasses, are examples of such items. Compact boxes can also be used to pack linens, clothes, and other small household items.
Large storage boxes, also known as clothing boxes, are ideal to pack bulkier clothing items like jackets and outfits, and other big items that won't fit into available moving boxes. A rod is attached to the top of the box for hanging clothes in the closet, making that type of box excellent for moving wrinkle-free clothes into the new home.
Moving house packing boxes are available in variety of sizes. They should be robust enough to keep the contents safe.
2.Bubble Wrap
This is a popular item that keeps fragile items safe while being transported. Fragile objects such as glassware and tableware are protected from breakage during shipment by this padding. Bubble wrap may be used as added cushioning in moving boxes to prevent against shocks.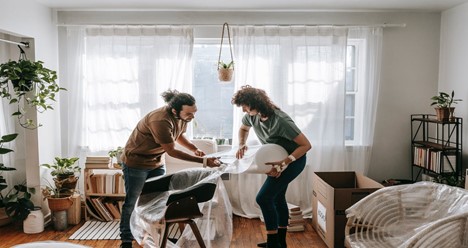 Bubble wrap is excellent for safeguarding fragile things during transportation. It's especially useful for protecting objects like plates and glasses that would be hard or expensive to wrap individually. Bubble wrap is also used for filling in unused space in a box, preventing goods from shifting during transport.
3.Packing Tape
Tape is a necessary material for securing moving boxes and any objects within. Our tape is of good quality and works well on cardboard packing boxes, so that you can be confident that your valuables will be safe during the transfer.
One of the most difficult aspects of moving is packing up your stuff. You'll need the following moving goods and tools to make it easier.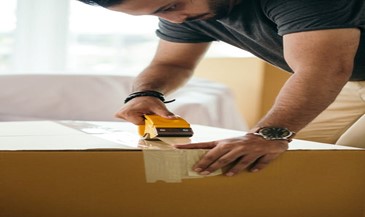 Packing tape is necessary for keeping boxes closed during the relocation. It comes in a variety of thicknesses, so pick the right one for according to your needs.
4.Cushions
Breakable items, such as glasses and dishes, are best packed in cushions. They act as a barrier between each piece, lowering the risk of damage. They're also great for preventing items from moving around in boxes by filling gaps.
When packing delicate objects for relocation, use cushions from your couch or bed.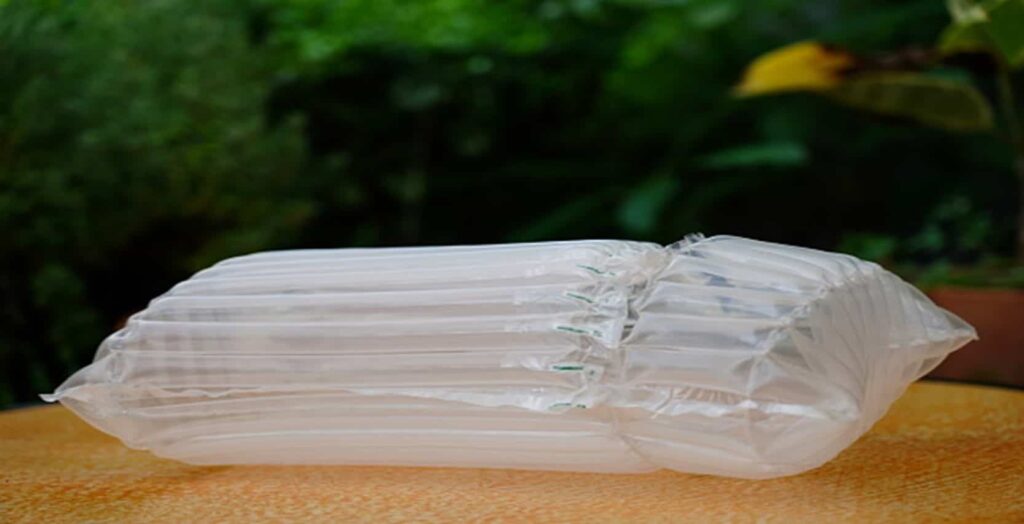 Before arranging them in the boxes, wrap them around dishes and bowls. Line the bottom of the box with soft items like pillows, jackets, and blankets to protect the glassware and other breakables.
Use any extra towels or sheets you have at your disposal. When there are sufficient linens to cover the dishes, you can even pile them vertically. Simply put heavy goods on the base and on top the lighter stuff.
5.Packing Peanuts & Utility Knife or Scissors
Packing peanuts are typically used to fill any space left in your cartons to prevent items from shifting during the relocation. These peanuts, on the other hand, can be used as a softer base for delicate goods. Before placing your fragile item in the box, you wrap it in packing material like peanuts and then coat it with newspaper or bubble wrap.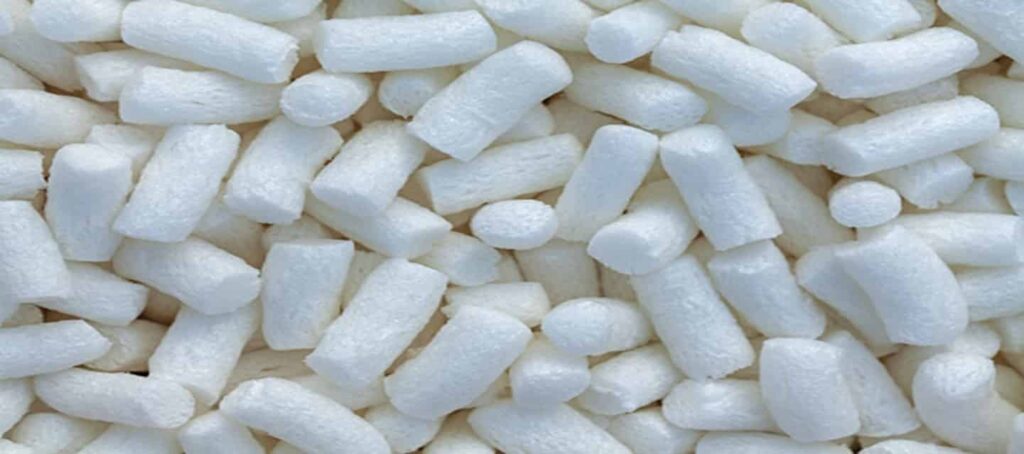 Keep in mind and make assure that you have a small knife or scissors on hand if you decide to use peanuts. When you're done filling each box, you'll need them for opening the bags of packing peanuts and cut the bag apart.
Some people prefer not to use packing peanuts because they have environmentally unfriendly biodegradable options like shredded paper, but they are very inexpensive, they do a great job protecting your belongings and they are recyclable if you break them down into small pieces.
These packing supplies assist fill in any empty space in a box to keep your goods safe while in transit.
As you pack and unpack, you can also use a utility knife or scissors to open and close boxes.
Check also: Packing Tips: How to Pack a Carton of Clothes Vs a Suitcase?
Conclusion
The key to transporting your belongings safely and without harm is to pack them with the correct selection of packing materials for moving. The much more important thing to remember while moving is to pick the proper packing materials for specific items. You can always get professional assistance if you are unsure about which material to utilize for which goods. They may both advise and assist you in properly packing your belongings.
Are you looking for a Free Consultation for your storage needs? Click Here!