If you're a student, you probably think that the most important thing you need to worry about is your studies. After all, that's what you're at university for, right? But for many students, there are other things to consider, like where you're going to live during term time and what you're going to do with your stuff when you go home for the holidays.
While studying, there will be a time in your studies where you need to pack up your things, leave the safety and security of the halls of residence or university-owned accommodation and move out for the summer months.
If you are returning to your family home, that is no problem. However, if you are considering moving into private housing, then there will be a lot more to think about.
One obvious consideration is what you do with all of your belongings while you are away from your shared house or rented accommodation?
If you're going to college or university, its mean you are going to have more stuff than before. This is why student reservation units will be the best solution to make the most of your space. It will safe your belongings, and save the money.
How Does Student Storage Work?
If you leave home to study, student storage units will be a great way to save your personal belongings. How it will work?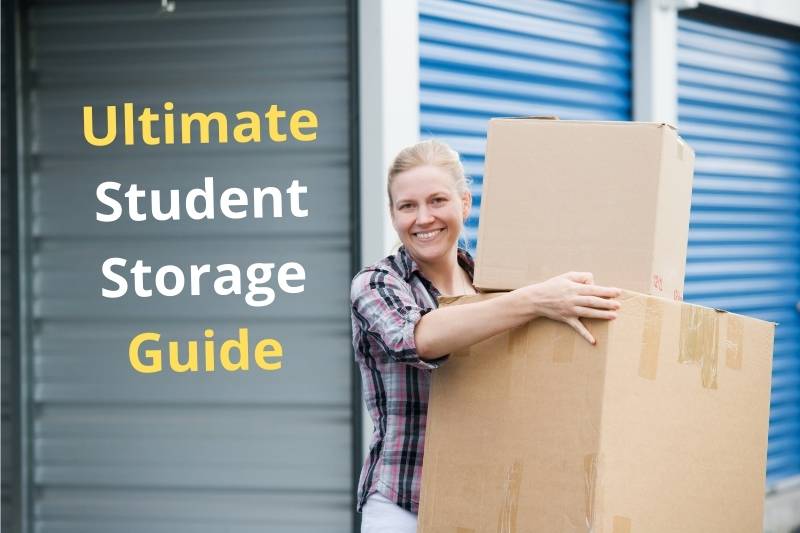 Student storage units especially made for students. You could only need storage for the next few months, or you might need more storage as your student load develops. That's why storage facilities offering different size of units, and you need to pay only for the space you need.
A self-storage unit is a secure, private space which you can access 24/7.
It's a bit like a garage or loft space you can use for storing your belongings but it isn't part of your home. Instead, the student storage units are located at a nearby facility.
Some offer drive-up facilities (like garages), while others use door-to-door collection services. Either way, it's up to you what goes in and out of the unit and when.
If you could do with some extra space, then self-storage could be just what you need.
Why Use Self Storage as a Student?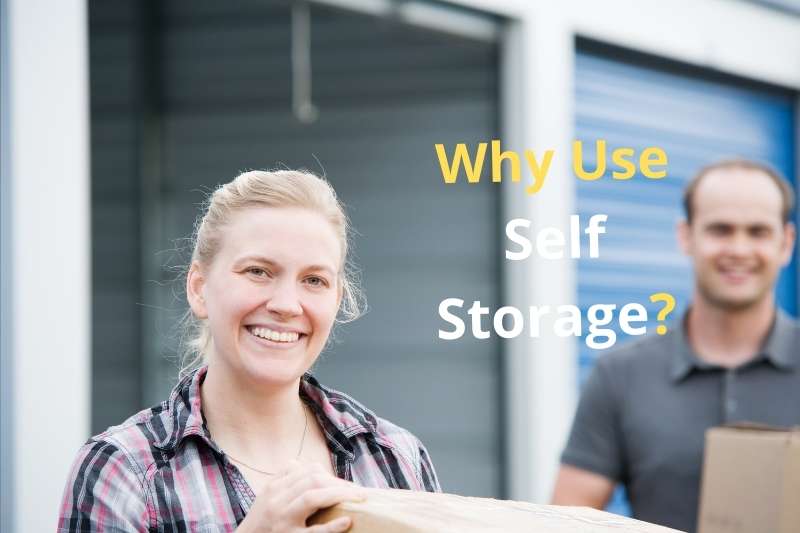 Need an Extra Space for your Stuff
Students who need space and don't have extra room to store their stuff, Self-storage is a great option for them.
If you're living away from home for study, you may discover that the student housing isn't as spacious as you had hoped. Self-storage helps you to regain control of your stuff while also freeing up space. So you can have rental storage units to put your extra goods. Since there are no lengthy contracts, it is ideal for students. You just need to pay for the usage only. As Its open for 24 hours a day, 7 days a week, you have the opportunity to visit your unit any time.
Storage for International Students
Many students living abroad for study, are required to leave their native country in semester break. This means they won't be able to carry all their personal items at once.
So International students frequently face a slew of issues whenever it comes to personal luggage, clothes, and other personal things. Therefore, international student storage is an important issue for many people who are travelling abroad for academic purposes.
What to Consider Before Using Self-Storage?
Self-storage is an economical and flexible alternative for students since you only pay as per your usage and may modify your space to match your individual requirements. Before hiring a storage facility, consider following:
Size– The first thing is decide that how much area you need. And it is very simple, you will make list of your belongings, in this way you will be able to judge about the size and weight of your items.
Budget– It is also very important to know about that if you are in your budget especially when you're on a shoestring budget. It's a good idea to compare prices and shop around.
What Size Storage Unit is Best for a Student?
It is Excellent for you, if you're moving your possessions out of your college dorm or looking for a place to store them for the summer.
A 5×5 storage unit is about the same size as a small walk-in closet. It's perfect to store small items like coffee tables, lamps, chairs, holiday decorations, and athletic equipment. Students may also save clothes and other goods they may not need right now in this area. A 5×5 storage unit is great for storing items that you want to keep for long period.
A 5×10 storage unit is an ideal choice to keep slightly larger items such as sofas, beds, or large boxes. This storage unit is large enough to fit an ordinary bedroom with that to spare for additional items too.
Conclusion
When you are moving, there is a lot to think about, especially whether you are either starting school or finishing school and returning to live with your parents. This Movement can be thrilling or stressful, depending on how well you plan as well as how much time you devote to making informed selections. To improve your storing needs easier and less stressful, pay attention to the advice presented in this Ultimate Guide. Your life as a college student is changing constantly, but having additional space for all of your possessions while residing in dorms, apartment, bedroom, or other sort of student self-storage space might assist!
Also Read: What is Self Storage – A Complete Guide
Are you looking for a Free Consultation for your storage needs? Click Here!